My 1977 Daimler Sovereign Coupe





The full story of the Jaguar / Daimler XJC coupes can be found on another page on this site 'My 1976 XJC 4.2L Auto'.

An excellent reference site for more information on these cars can be found at www.xjc.com.au This site is dedicated to the preservation of these beautiful classic cars.
The Daimler version of the XJC is relatively rare in Australia, only two 6 cylinder versions wre sold new here and only 1677 produced world wide. So however you look at it this is a reasonably rare car.

Having previously owned an XJC, which I foolishly sold, I was determined to one day purchase another and after a long search purchased this car from NSW in August 2014.
Originally sold by Stratstones of London. The car was purchased new by a night club entertainer Mr.T Jones (unconfirmed if this is the Tom Jones).
The car was sent from UK to Hong Kong and from there to Perth, WA in 1980. It was owned in WA by Mr. R. Sicree (1983) who fitted chrome wire wheels and then a Mr.S.Thomas of WA is the next recorded owner from 1990. The car was used as a daily driver, the original Kent alloys were re-fitted and duco restored.
Subsequently Mr.G.Robinson in WA also owned the car for some time and it was stored for 2-3 years.
Matt Walton purchased the car in WA in 2007 and subsequently brought it to NSW. Matt is to be credited during his ownership for the major restoration work. The engine has been overhauled, mechanicals repaired and upgraded, stainless steel exhaust fitted, rust repairs carried out with a bare metal respray in British Racing Green, new headlining and internal fit out in "biscuit" leather.
I just love the driving experience!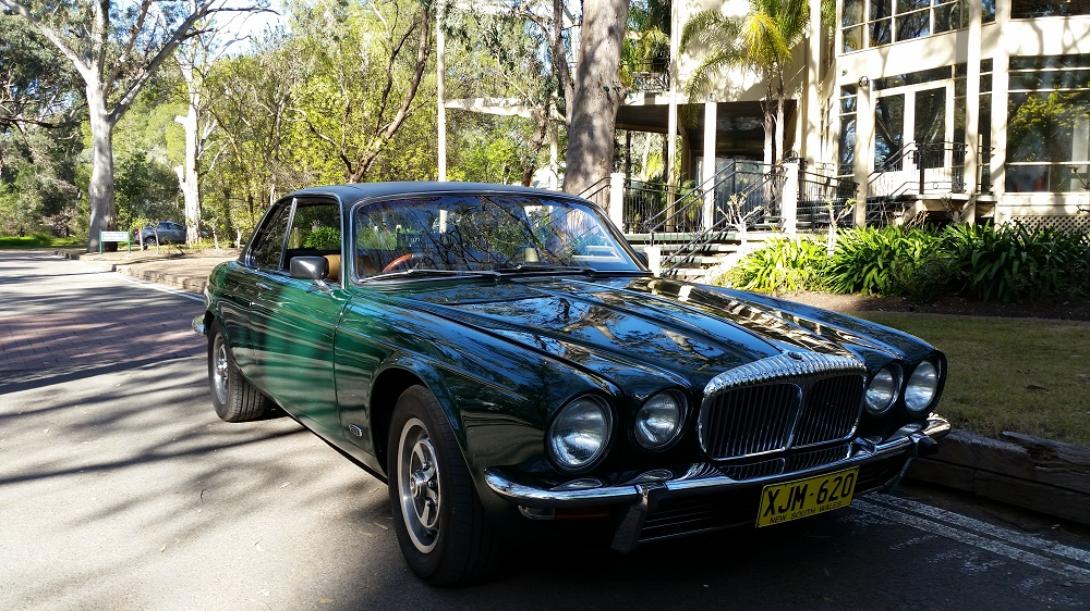 August 2014 - My new 1977 Daimler Sovereign Coupe, as purchased. . After nine months of searching here tis! Still sporting NSW registration plates which hopefully will be exchanged for SA plates this week once I get through the official inspections.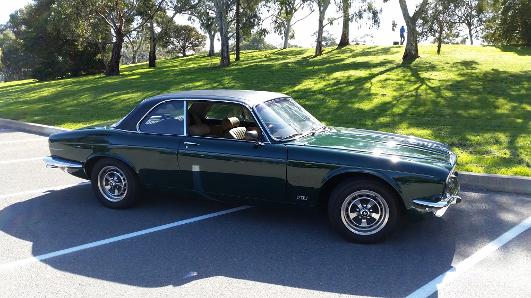 Lots of little bits and pieces I want to attend to but overall a lovely car. The previous owner has done a great job with the restoration.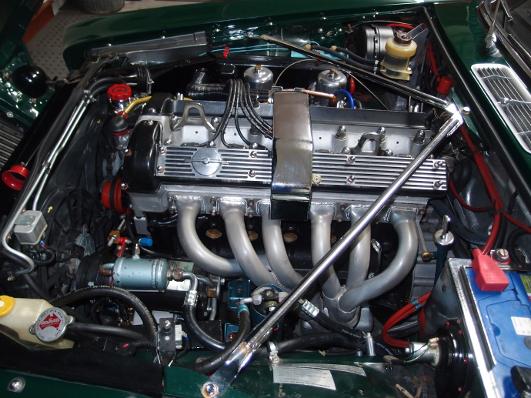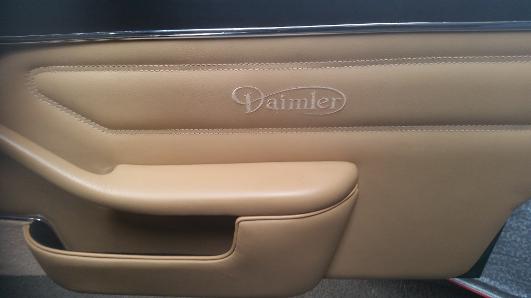 The interior has been fully refitted in quality leather with the Daimler emblem embroidery on the door cards.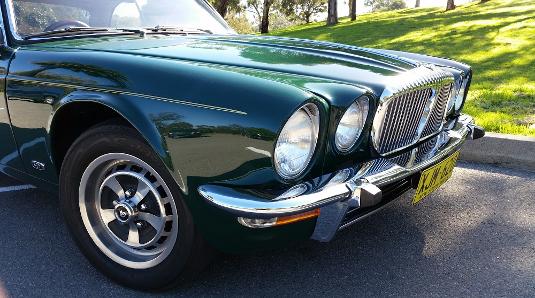 Under size tyres will be swapped out for standard size with white walls. Mud flaps front and rear to be fitted.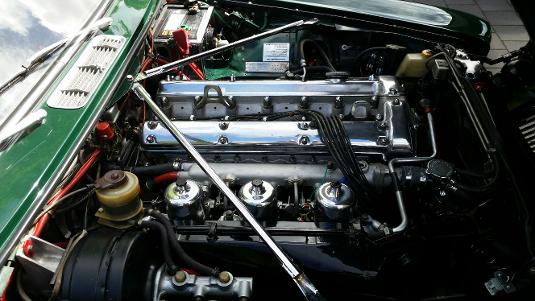 The engine bay was been nicely prepared leaving little for me to attend to here. However the addition of triple SUs and polished cam covers has given it some bling.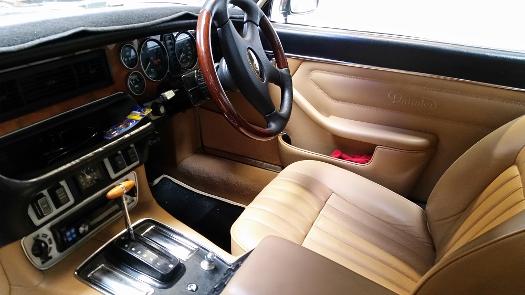 What a difference! New correct size tyres with white walls. They make the car look great and improved the ride significantly. Finally have successfully got through the registration process and have fitted my personalised South Australian plates (XJC 420)