My 1992 Jaguar XJS 4.0 Ltr. Convertible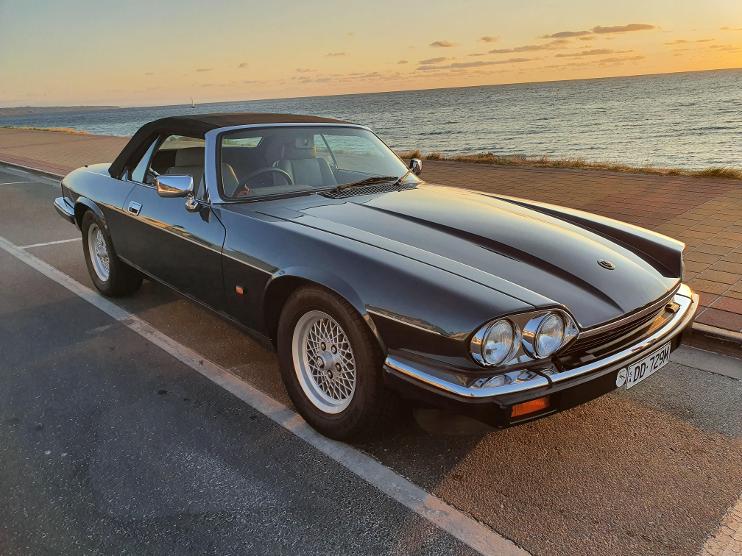 The Jaguar XJ-S (later called XJS) is a luxury grand tourer manufactured and marketed by British car manufacturer Jaguar Cars from 1975 to 1996, in coupé, cabriolet and full convertible bodystyles. There were three distinct iterations, with a final production total of 115,413 units over 20 years and seven months. Originally developed using the platform of the then current William Heynes designed XJ saloon, the XJ-S was noted for its prominent rear flying buttresses. The early styling was partially by Jaguar's aerodynamicist Malcolm Sayer — one of the first designers to apply advanced aero principles to cars. Sayer died just before the XJ-S body styling was frozen for production. In its final iteration produced from 1991 to 1996, was manufactured after Jaguar was acquired by Ford, who introduced numerous modifications — and eliminated the hyphen in the name, marketing Jaguar's longest running model simply as the XJS.
My car shown here is a 1992 model, commonly known as the up-date model. This car has a rare (for Australia) 4.0 Ltr. 6 cyl engine, the AJ6. A well proven Jaguar engine.
I purchased the car in 2020 out of Perth, and now resides in Adelaide, South Australia. With only 92,000 klms on the clock the car was in good overall condition though clearly suffering from a lack of road use and some abuse in terms of maintenance and general care.
My first concern was that the car came with a horrid addition of after-market rear seats. Why anyone would have installed these in beyond my imagination, totally useless as far as providing any usable seat space. They had to go!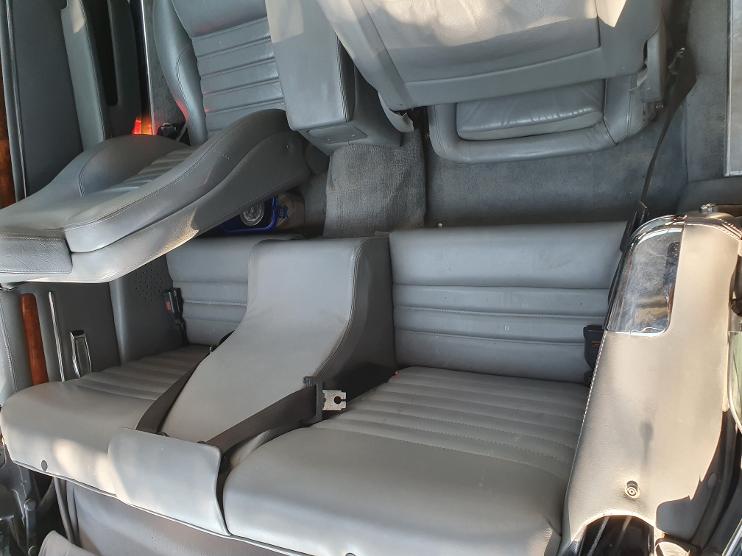 This proved to be a far bigger challenge than I ever expected. The framework installed to fit these seats was so huge and over engineered steel frame welded to the car body. The Hydraulics for the roof had been moved to the centre and encased in a steel box.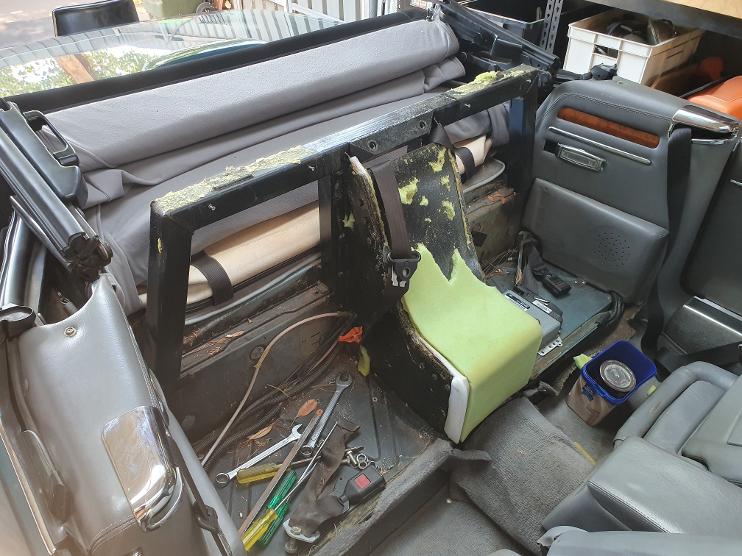 Painstakingly I used an air saw and grinder to remove the frame without managing to set the car alight from the sparks. The centre box like structure housing the roof hydraulics was modified rather than removed.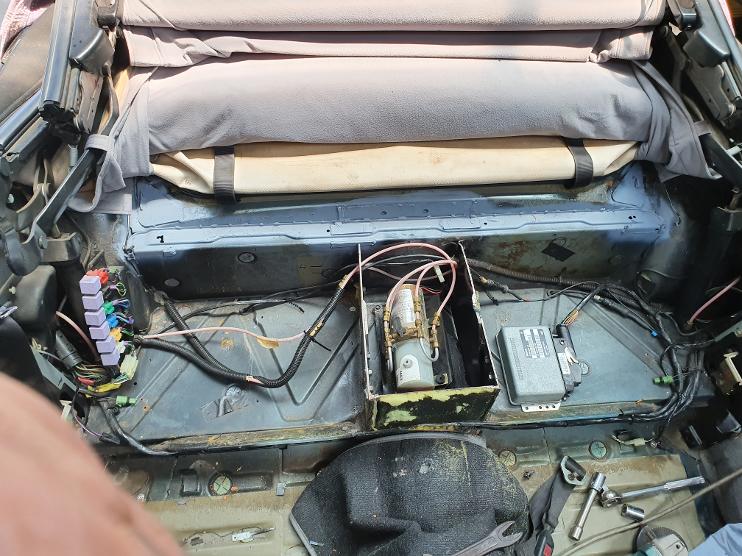 The aim of the exercise was to refit a cubby box/storage box to this space as close in appearance as possible to the original. This photo is of an original style cubby box as installed in another XJS.